KEEPING GIRLS IN SCHOOL INITIATIVE
1. Access: Each year, S.H.E. selects primary and high schools in different parts of rural Africa to closely work with, doing a thorough assessment of school attendance before and after each project. We will be providing reusable sanitary pads- a kit with 4 pads of different sizes, storage bags, and underwear that can be used for up to a year. This is an easy solution and one that not only reduces waste but also supports local women manufacturers of Uganda where AfriPads is based. These kits take away the stress of needing a new packet of pads each month. S.H.E. will donate these pads, passing no costs to the girls. Help us do so by donating to the cause.
2. Increased Gender Sensitivity and WASH Infrastructure: We are working with volunteers in the community and our partners to improve toilets and water facilities in schools. We also want to enhance privacy, emphasize waste disposals in toilets- all to increase gender sensitivity, and make them more ideal for periods.
3. Educational Workshops and Booklets: Increased resources and information; also encouraging offline period trackers. We are putting information in the girls' hands- information that they don't necessarily have to go out and get. We want to make it easier and quicker for them to have many of their questions and dilemmas answered. With our workshops, the goal is to increase menstrual education and practices but also tap into sexual health education. We do fun workshops to make the topic an easier one to discuss openly, and in a more relaxed setting.  We will be including a lot of boys and male heads in conversations to increase awareness and reduce negative stigma.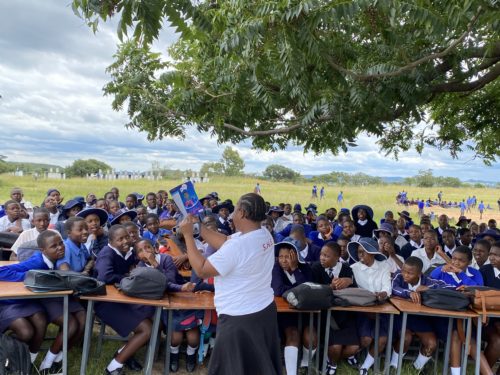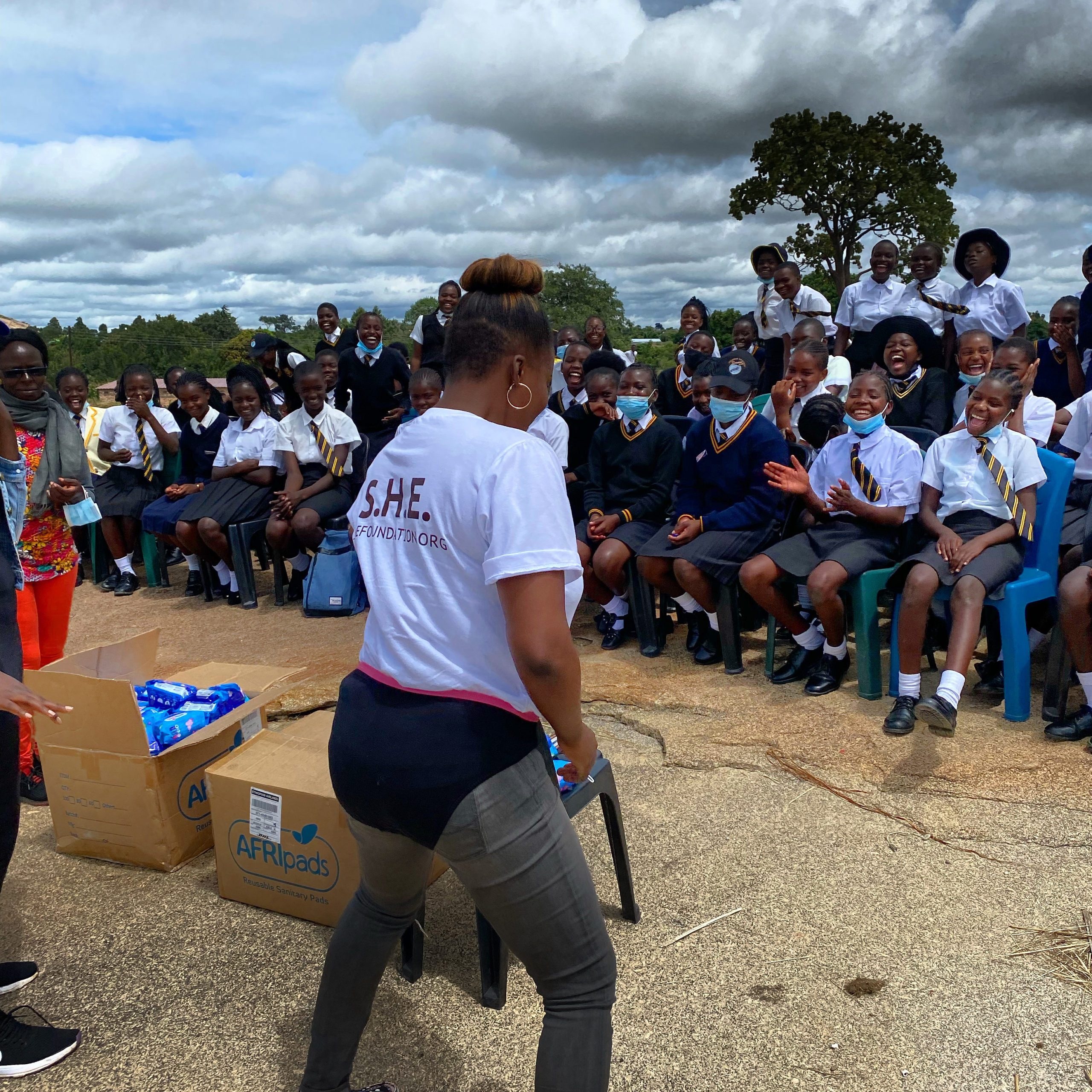 We at S.H.E. believe period talk doesn't always have to be purely scientific and boring. We are coming in hot, literally. Our fun and easy-going yet, very informative workshops are engaging and full of fun activities, quizzes, dance, games, and hacks. 
We want to break the mold and end the negative stigma that comes with menstruation. We are taking on a 'Big Sister' approach in conducting open dialogue and exchanging our personal experiences. And yes, even our most embarrassing stories.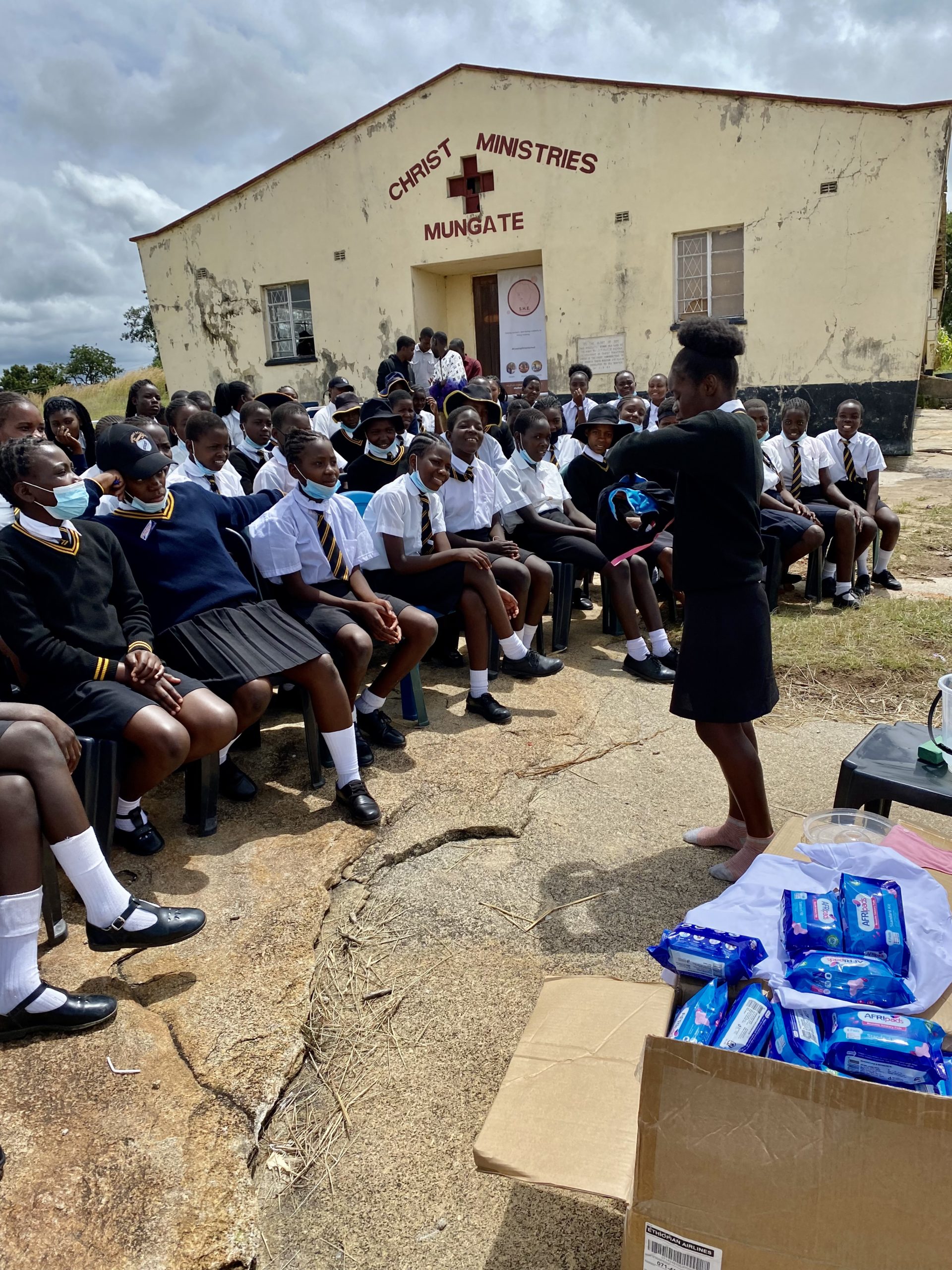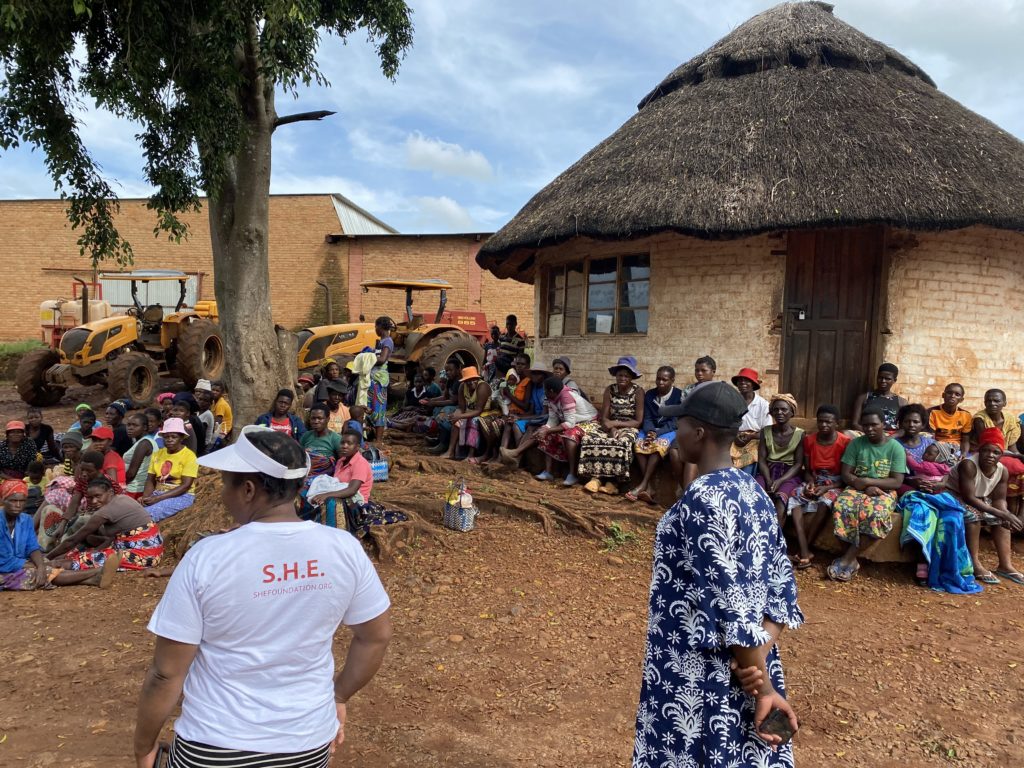 Education happens within the context of a larger community. Our approach extends to the community to ensure that students have the necessary support outside of school. We work with local nurses and mid-wives to fully understand local health concerns and how best to tackle them. These women also act as our commissioned school nurses as well as, help us in leading the talks and discussions to include fathers and boys in the communities. This all-inclusive approach helps us to sensitively tackle the negative stigma and taboo associated with menstruation; in varying cultural and religious contexts.